Great Clubs Wine Club Review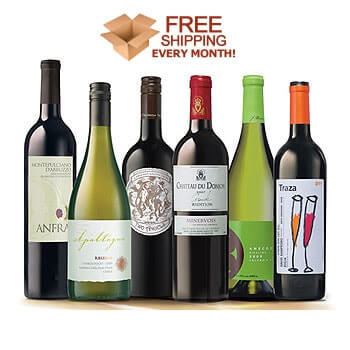 Wine Club Overview & Details
Wine Club Rating:
This wine club is...
Summary
This is a company who sells many "of the month clubs" but has developed and maintain an excellent reputation for quality and customer service. That said, their wine of the month club isn't exactly pedigree-focused and most of the selections are from large-scale productions. It makes a great gift, especially for someone who loves wine but doesn't spend much on it.
What I Like
We haven't received a shipment of this wine club so we can't speak to the wine, but the pricing is exceptional for a wine of the month club gift and this makes an easy pick for a young wine drinker who's just starting out.
Improvements
For wine clubs that aren't widely reviewed, we like to see a few specific features that let us know they take their wine selection seriously. A history of the last few shipments would be helpful, as would a satisfaction guarantee.
Wine Club Ships to
AL AZ AR CA CO CT DE DC FL GA ID IL IN IA KS KY LA ME MD MA MI MN MS MO MT NE NV NH NJ NM NY NC ND OH OK OR PA RI SC SD TX VT VA WA WV WI WY
Don't see your state? Clubs of America does not ship there. Browse wine clubs by state.
Join the Wine Club
FYI: I find great wine deals so you don't have to. To keep me on the hunt, I earn a commission when you buy wine based on my recommendations.
Great Clubs Wine Club Review
The Clubs of America (Great Clubs) Wine Club is a great choice when you want an easy, reliable, and flexible wine club. Between the shipping-included price and the not-bargain-basement wine selection, this wine club is delivering good value.
We also love the extreme flexibility in how often you choose to get your shipments, how you often you pay (very unusual customization), and how many shipments you want to receive.
Giving a gift? Clubs of America doesn't only offer a wine club... they also offer Pizza, Beer, Cigars, Chocolate, and Flowers. These items are selected because they make great gifts. A company that's focused on delivering great gifts across segments has a great understanding of customer service and the gifting experience. This sets Clubs of America apart from other wine club gifts.